Facebook Pixel & Tracking Specialist
Get your FB Pixel problems solved by vetted Facebook conversion Expert!
Facebook Conversion Pixel Expert
Do you know that you are just breaking on your bank with your stagnant advertising performance? Yes, you heard it right, my friend. The marketing game directly depends on the data accumulated from the web. Facebook pixel is the way that most marketers opt for measuring a campaign's deliverables.
Well, Involvz Facebook pixel marketing experts can collaborate with you to level up your enterprise. We can streamline your customer building and improve ROI through our best practices. Our team is well disciplined about all Facebook protocols and policies. So, that will help you to run your FB ads smoothly.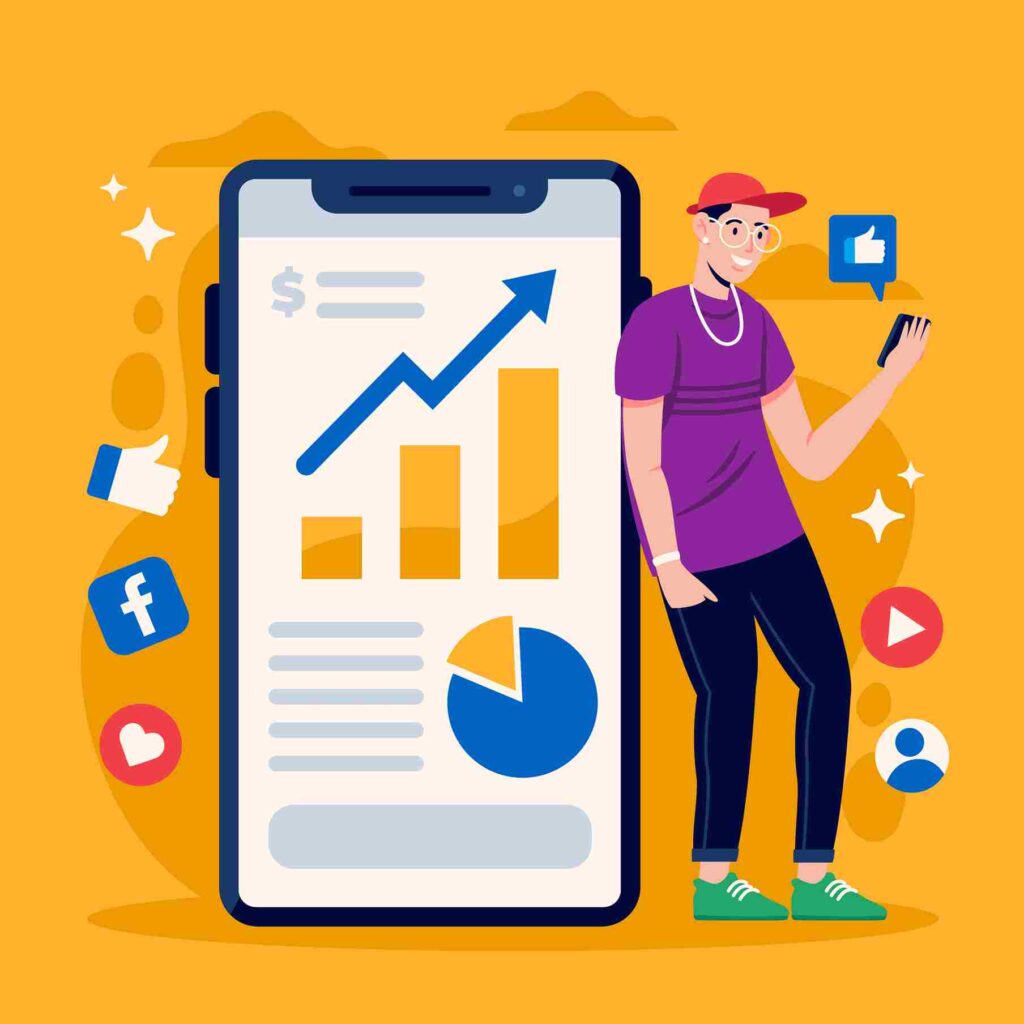 Why Choose Involvz Facebook Pixel Consulting Services?
Your Success Is Our Success. Our client's satisfaction is our topmost priority. We can help you in the best possible way to yield results for you. Our Facebook pixel agency relies on three pillars.
To get real insights to accelerate your advertising campaign.
To deeply understand your target market.
To make result-driven decisions based on the above two
Our Facebook Pixel Conversion Tracking Module
We can hand you in fixing pixel tags onto your website, analyzing conversions, collecting valuable web information, and leading you to establish your brand. More than that, our Facebook pixel consulting service is based on the following module.
Our first step is setting up your pixel snippets on all of your web pages. We add the standard events to the pixels for special pages like thank you page, purchase page, etc. You can do it yourself only if you have expertise in coding.
2. Cross-Device Conversions
Our vetted Facebook pixel marketing experts can turn your challenges into prosperity. FB, similar to other social platforms, provides cross-device conversions. So, we can make it comfortable for you to understand the multi-platform ad's influence on sales.
3. Creating Custom Audience
It isn't feasible to target all the audience in the same way. For that, we build a custom audience and run dynamic ads to spot the particular market automatically. All this will defeat your advertising waste.
We also make sure that you get an idea of the Facebook pixel dashboard. So, you can track the traffic coming from various ad resources, and most importantly, how it interacts with your website.
5. Target The Interested Community
Our Facebook conversion pixel hotshot can drill down the community who mostly take actions meant to you. Hence, we make certain the delivery of optimized ads to them.
6. Conversion Optimization Or Remarketing
We target the audience who already visited your products through ads on the web. It will help you to address the potential clients remarkably. We re-engage the customers and lessen your website's bounce rate.
Involvz Facebook Pixel Helper Consultancy
Our Facebook pixel tracking company also offers pixel helper consultant services. We endorse the explicit pixel performance on your website and debug all sorts of errors. Primarily our collaboration includes three primitive stages.
1. Installing Pixel Helper
We install a pixel helper via the Chrome web browser plugin to verify that your FB pixel code is operating correctly. This background setup will automatically allow you access to review and improve pixel tags onto your web pages.
2. Mapping Out Pixel Implementation
To verify pixel helper execution, we navigate your website in chrome extension. Loading all the events, standard events, and pixel snippets successfully indicates that the system is done properly.
We are certified to provide you with the validated pixel conversion tracking data. For that, our specialists rely on various troubleshooting tactics to maximize the effectiveness of FB pixel reports.
If you're in pursuit of Facebook conversion pixel experts or Facebook Pixel helper service, then Involvz can be your certified potential prospect. Feel free to Get In Touch for any FB marketing pixel consultations.
Get started with Facebook Pixel now
The Involvz team will help you setup FB Pixel as comfortably and efficiently as possible